When you're about to make the biggest purchase of your life, make sure you hire a
Certified Master Inspector!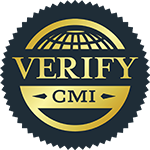 Only the Best.
Certified Master Inspectors (CMIs) are the best inspectors in the world. CMI is a professional designation available to all qualifying inspectors in North America who wish to become Board-Certified by the Master Inspector Certification Board. All CMIs are experienced, dedicated to education, and have a proven record in the inspection industry.
Every Certified Master Inspector must:
Have completed 1,000 fee-paid inspections and/or hours of education (combined)
Have been in the inspection business for at least three years
Agree to abide by the inspection industry's toughest Code of Ethics
Agree to periodic criminal background checks
---
CALL OR TEXT (517) 489-1762 TO SCHEDULE A HOME INSPECTION
---
MY PLEDGE TO YOU
I DEDICATE 100% OF MY TIME AND ENERGY DELIVERING FIRSTCLASS SERVICE TO YOU, MY CLIENT.
MY PHILOSOPHY ABOUT REAL ESTATE IS SIMPLE: I PUT MYSELF IN YOUR SHOES AND TREAT YOU LIKE FAMILY. I PROMISE TO GIVE YOU AN HONEST AND DETAILED ASSESSMENT. I WILL INSPECT YOUR HOME AS IF IT WERE MY OWN!
THE GREATEST COMPLIMENT I CAN RECEIVE IS A REFERRAL FROM YOU OR YOUR FRIENDS AND AN HONEST REVIEW ON GOOGLE.
MY GOAL IS TO BECOME YOUR PERSONAL BUILDING CONSULTANT FOR LIFE!
​​My name is Kris Simpson. Unlike most professionals you hire, you probably won't meet me until our appointment. Furthermore, different inspectors have varying qualification, equipment, experience, reporting methods, and pricing. Ultimately, a thorough home inspection depends heavily on the individual inspectors own effort. If you honor me by permitting me to inspect your new home, I will honor you and promise to give my very best effort.
---
---
WHY HIRE AN INTERNACHI CERTIFIED INSPECTOR?
InterNACHI inspectors are certified and trained by the International Association of Certified Home Inspectors, the world's largest nonprofit association of residential and commercial property inspectors. InterNACHI provides its members with accredited training and education, free benefits, expert advice, and peer support-all to help them serve their homeowner-clients by providing them with the highest-quality inspections for their largest investments.
As an InterNACHI INSPECTOR, I:
​​

am required to stay up to date with the industry's most rigorous online Continuing Education and video training courses, which have been awarded hundreds of approvals and accreditations by state and government agencies;

adhere to a comprehensive Standards of Practice;

abide by a strict Code of Ethics, which puts my clients first; and

​use state-of-the-art inspection tools and reporting software so that my clients can make informed decisions about the homes they want to buy or sell.
My standard home inspection is an evaluation of the visible and accessible interior and exterior structure, systems and components. Your report will include my findings of any material defects I discover in an easy-to-read format. I will also provide my recommendations for monitoring, repair or replacement. And my job isn't finished until you understand everything in your report.
SYSTEMS OF THE HOME THAT I INSPECT: